I know its only natural that the animals get more attention, but his board is called "Marine Plants & Animals" so here's a collection of pictures of the most beautiful marine plants in the world - the diatoms. Diatoms are single-celled algae with an outer "glass" coat made of silica.
The huge silicon deposits in silicon valley are down to diatoms. Silicon valley was once covered by an ocean rich with diatoms. They died and there hard coats fell to the sea bottom, where they became the silicon deposits that are there today since the sea level dropped.
Asterionella is a personal favourite of mine, pictured below. I was first introduced to it when examining some water from a canal near my university under the microscope.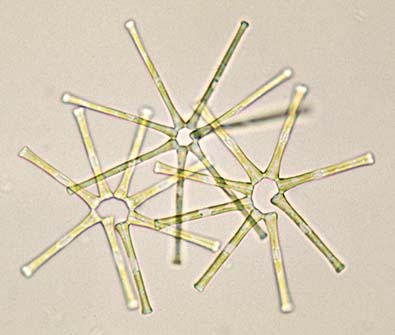 More photos follow...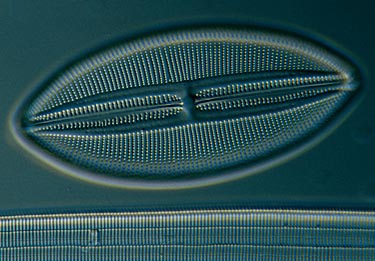 Sorry if this takes up alot of bandwith Dave, you can delete them shortly if you must.
Smileyguy